Introduction
BioChem Forum 2016
Connecting researchers and industry at the chemistry-biology interface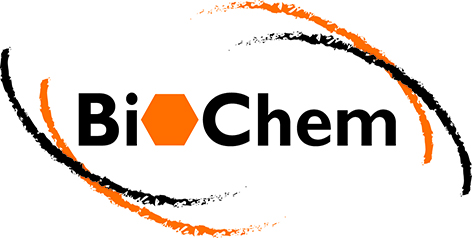 Research in biology and chemistry is increasingly interconnected around key areas and major societal challenges such as health, food security, new sources of energy, environment, and adaptive systems. This convergence is found in the context of fundamental approaches as in innovation towards the development of new technological and scientific platforms, and industrial applications. Strasbourg, the Region Alsace, and more widely the TriRhena region have a long tradition of excellence in the disciplines of chemistry and biology with many players involved in the chemistry-biology interface.
It is essential for all these players to come together for the purpose of promoting dialogue and exchanging ideas to better understand the objectives of potential partners and to strengthen the establishment of collaborations, which in turn should foster the development of national and European projects, and promote employment in the Region Alsace and its neighboring areas.
The BioChem Forum is set up to facilitate these exchanges between researchers, industry partners and students. This Forum is organized in partnership between the Société de Biologie de Strasbourg, the Société Chimique de France-section Alsace, the Association des Doctorants et Docteurs d'Alsace, the IGBMC Student and Post-doc Board, the Alsatech network through the engineering schools ECPM and ESBS, and the University of Strasbourg through its Faculties of Chemistry, Pharmacy, and of Life Sciences, and its Graduate Schools of Chemistry, Chemistry and Chemistry-Physics, and Life Sciences and Health.
Facts about the BioChem Forum
>> When: 2nd and 3rd of June 2016
 
>> Where: Ecole Supérieure de Biotechnologie Strasbourg (ESBS), Illkirch Innovation Park.
 
>> Plenary sessions around general themes with researchers and members from companies showcasing the diversity of approaches that can be used on the same theme.
 
>> Round tables for participants to expand their knowledge and share their experience on specific topics.
 
>> Stands enabling companies to present their research areas and trades, and public actors to present their training and partnership initiatives.
 
>> Posters sessions to enable researchers to share their findings with all participants.